Why Car Service is Important
All cars will incur a certain amount of wear and tear over time, but the way you treat your car has a big effect on how quickly your car wears out. At Woodhouse Mazda, we love putting you behind the wheel of a new car, but it's equally important to us that your car remains maintained and driving like the day you bought it. Visit our Mazda dealership in Omaha, NE to try the latest Mazda models like the Mazda3, as well as get quality and efficient maintenance.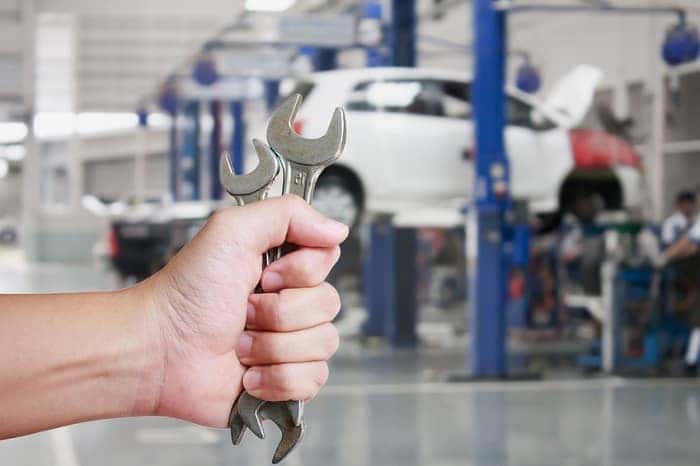 Not all drivers realize just how important service is for their car. Routine maintenance can't just be ignored if you want a safe and efficient car with a long lifespan. The best way to keep your car running for many years is to find a service center you can trust to provide high-quality routine service. A simple service like an oil change might be easy to put off, but provides the perfect example of just how essential car service is. Oil does a lot of work for your engine–cooling it, cleaning it, and lubricating your engine's many hardworking parts. Without fresh oil, those parts will overheat, warp, and wear down. This means poor performance, sub-par fuel economy, and eventually, an engine shutdown and high repair costs.
Our Service Center
So why should you choose our Mazda service center? We want every service experience to be easy and painless. We're always offering Mazda service specials to get you a great deal on taking care of your vehicle. Our service center is open six days a week for your convenience, from 7:00 AM to 6:00 PM Monday through Friday, and from 8:00 AM to 1:00 PM on Saturdays. It's easy to schedule an appointment using our online form at a time that works for you.
When you own a dynamic new Mazda model like a Mazda CX-9 or Mazda6, it's extra important to make sure it delivers the performance it's capable of and lasts for many years. If you're looking for Nebraska Mazda dealers you can count on, visit us today at 6603 L St to see everything we have to offer. See you soon!