Trust Woodhouse Mazda for New MAZDA Parts Near Omaha, NE
When you need the best Mazda parts near Omaha, NE, trust Woodhouse Mazda. Our experienced parts department uses only genuine Mazda parts, designed specifically for your automobile to ensure maximum durability and reliability. From brakes and belts, to wipers and wheels, we have you covered.
MAZDA Parts to Consider
Given that Mazda vehicles are exceptionally engineered, you'd be forgiven for thinking that your Mazda6 or Mazda CX-3 will run forever without ever needing a new part. Unfortunately, it isn't that simple.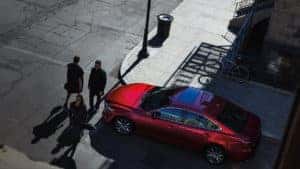 Even Mazda models need new parts eventually. When that time comes, your best bet is to visit Woodhouse Mazda and buy genuine Mazda OEM (original equipment manufacturer) parts that are factory-certified and guaranteed to perform.
Today's Mazda automobiles are comprised of many complex parts, all of which play a specific role in the car's safety, performance, and fuel efficiency. Some of the most important parts for your vehicle include the alternator and timing belt, which boost engine productivity, and the radiator, which helps maintain proper engine temperature. Brakes, wipers, and filters are a few more essentials to consider.
Why Buy New MAZDA Parts from our Local Mazda Dealer?
There are several reasons why you should buy new parts from our Mazda dealership serving Omaha, NE. For one, we not only carry a full range of Mazda parts and accessories, we also employ factory-trained technicians who know every Mazda vehicle inside and out.
Plus, you can count on our nearby Mazda dealers to always stock a huge variety of parts and accessories for your vehicle. And on the off chance that we're out of a particular part, we'll order exactly what you need and have it delivered promptly.
We know you'll also enjoy our regular parts specials and Mazda service coupons near Omaha, NE, which you can get right at our dealership or via Mazda Digital Service.
Get New Mazda Parts Today
Keeping your Mazda vehicle updated with new parts is key to a long, profitable ownership experience. Our Mazda service center serving Woodhouse, NE is committed to offering you a deep selection of Mazda parts and accessories, along with the know-how to install your parts quickly and inexpensively.