Vehicle Maintenance Checklist Essentials at Woodhouse Mazda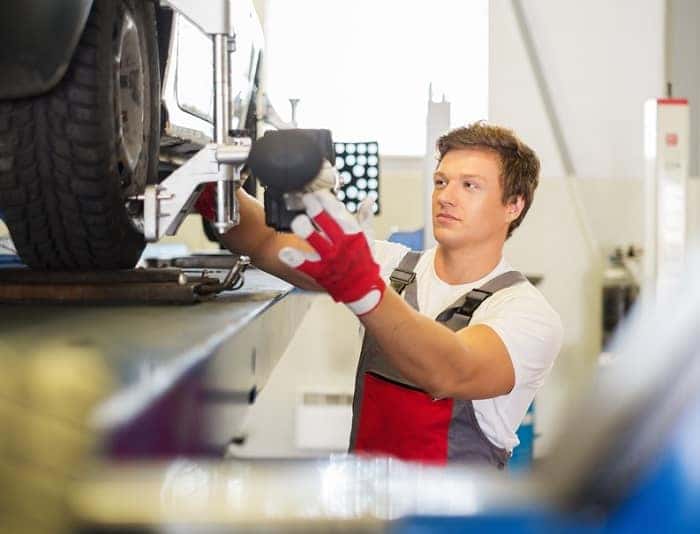 Mazda vehicles are reliable and up for anything. That's why you bought your Mazda CX-9, so you'd have a vehicle that wouldn't fail you when you needed it. The Mazda lineup is full of great safety technology along with performance that is second-to-none. In order to maintain your vehicle, you also need to bring your car in regular maintenance to keep it running in tip-top shape. To help you take care of this, bring it to your nearest Mazda dealer location at Woodhouse Mazda where we can get you in for an appointment at your earliest convenience.
Why Maintenance is Important
Vehicle maintenance should never feel like a chore, which is why we offer convenient, economical, and efficient service with hours to help you fit a visit into your busy schedule. Whether you have a Mazda3 or something else, we can make sure that you have whatever you need to keep your Mazda running smoothly, enhance your driving experience, and increase its longevity. We only use genuine parts and accessories in our parts center.
Mazda Maintenance Checklist
Detailing: A vehicle that is clean on both the inside and out is less prone to corrosion.
Lights: You cannot avoid hazards you cannot see, so we make sure that your headlights, running lights, and the indicators are in good shape.
Tires: Good tread depth means improved acceleration, more grip, and better stopping power, while proper pressure ensures safety and good fuel economy.
Check Engine Light: This little indicator light strikes dread into many drivers; it could be your vehicle's ECU, or a problem as simple as a loosened gas cap. We'll help pinpoint the problem.
Fluids: We take for granted that some vehicle parts wear out, but don't forget that fluids like the transmission fluid, brake fluid, antifreeze, and motor oil can break down too.
Exhaust: Emissions standards seem to get tighter with every passing year. A good exhaust system keeps you on the DMV's good side and keeps your vehicle running smoothly.
Brakes: Whether you are a careful driver or you've got a lead foot, it's not easy bringing a fully-loaded SUV or RAM truck to a dead stop. Good brakes are not a luxury, they are essential.
Other Essentials: Your electrical system should be inspected — especially before winter. Your belts, hoses, wipers, filters, and other parts also need the occasional look-over, especially when seasons change or prior to a long trip.
Visit us whenever you need reliable Mazda service at Woodhouse Mazda. We are located at 6603 L Street in Omaha, NE.