How Mazda Safety Features Work to Keep You Safe in Bellevue, NE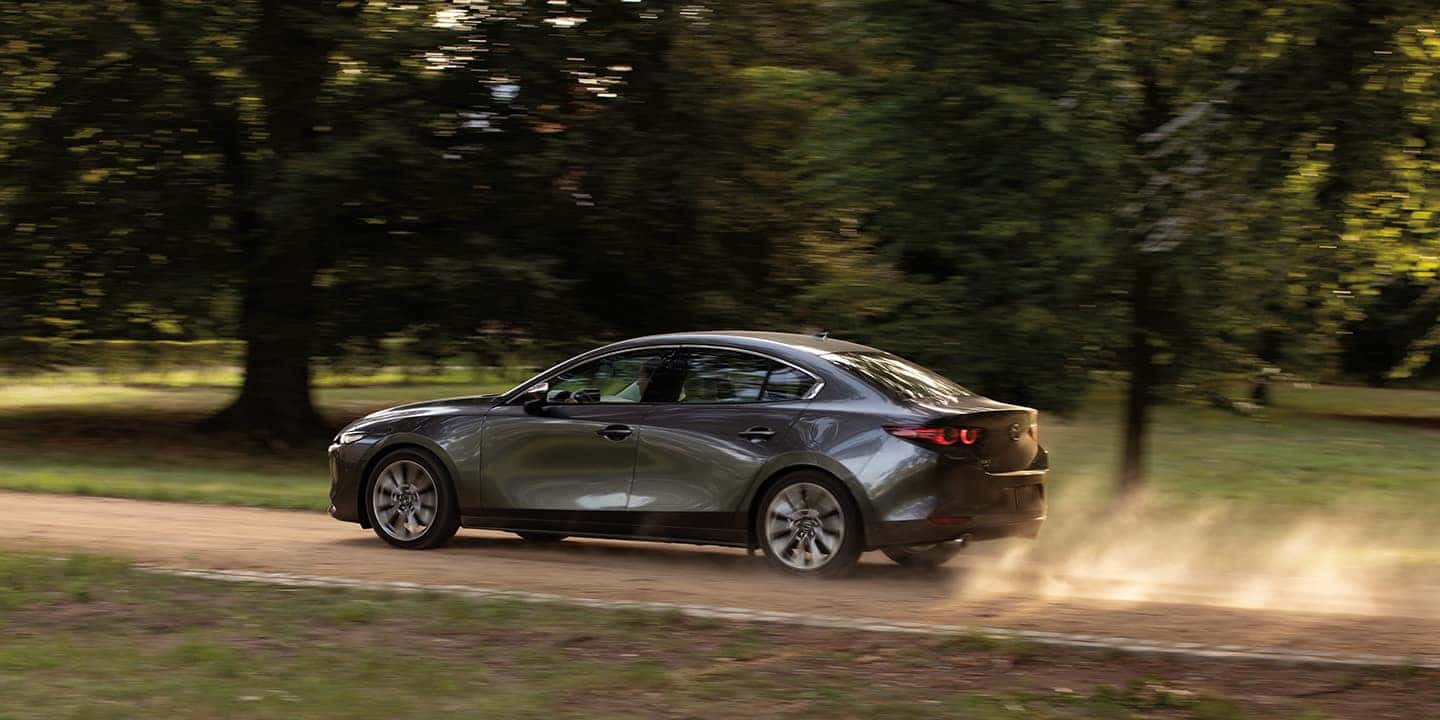 At Woodhouse Mazda, we are committed to providing unbeatable customer service and great deals on new Mazda cars. Our Mazda dealership Bellevue has an incredible selection of Mazda models to choose from, all of which come with a lengthy list of safety features. Safety is crucial when it comes to purchasing a new car. Several 2018 and 2019 Mazda models have received top safety rating from both IIHS and the NHTSA. So, when you're ready to buy a new, safer car, come into Woodhouse Mazda in Bellevue, NE.
Mazda Safety Features and How They Work
All Mazda models come standard with several important safety features that are designed to keep you and your passengers safe while you're out on the road. Our four most important standard safety features are dual front airbags, a tire pressure monitoring system, high beam control, and lane-keep assist. Dual front airbags are in the steering wheel and dashboard of your car. They protect the driver and front passenger in the event of a collision, and have been a staple of automobiles for decades.
High beam control improves nighttime driving by automatically alternating from high to low beams when the system detects oncoming or nearby cars. Lane keep assist automatically corrects your cars steering when it detects an unintentional lane departure. The tire pressure monitoring system can warn you if there's any issue with your tire pressure.
Mazda-Specific Safety Features
There are also certain safety features that are exclusive to Mazda brand cars. You'll find these features in popular models like the Mazda CX-5 and the Mazda3. Advanced smart city support alerts drivers to cars or pedestrians that are in their path and automatically applies the brakes if necessary. Hill launch assist prevents your car from rolling backward when traveling uphill and gives you extra time to switch from the brake to the accelerator. Mazda's adaptive front lighting system helps drivers see around dark corners at night and aids in spotting safety hazards.
The blind spot with rear cross-traffic alert system detects objects in the cars blind spot and alerts drivers with a chime. This system also detects other vehicles when the car is backing up and alerts drivers with a chime or visual warning.
Finding Your New Safe Car
Everyone wants to know that they are protected when they're out driving the busy streets and interstates of Bellevue, NE. If you're looking for the nearest Mazda dealer with new safe cars, visit Woodhouse Mazda. We also serve the nearby cities of Lincoln and Council Bluffs, NE.