MAZDA CX-5 vs. MAZDA CX-9 vs. MAZDA CX-30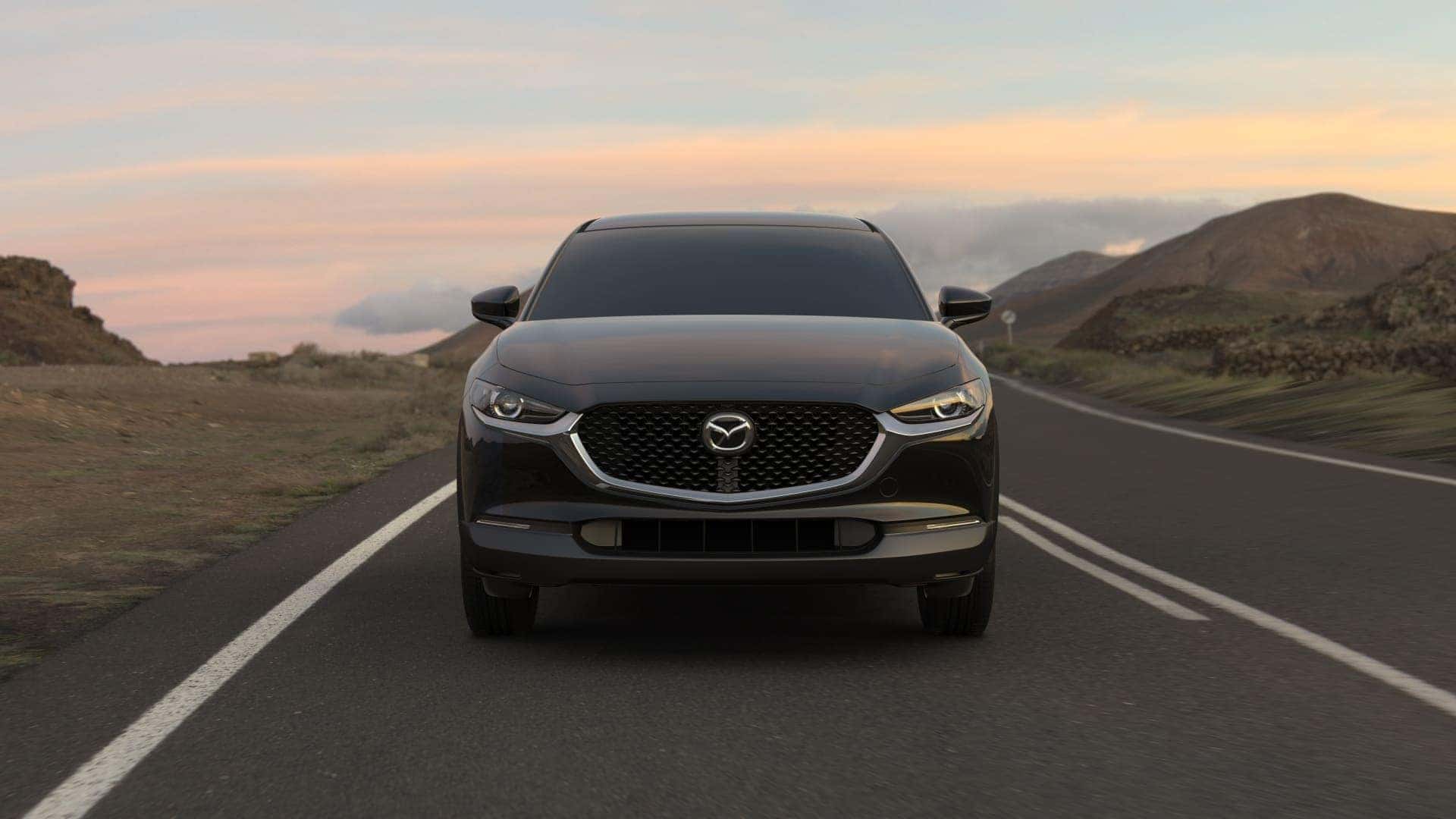 Choosing to buy a Mazda SUV is easy – you know you're getting a great drive experience, comfortable and spacious interior, and sleek, eye-catching appearance. What can be harder for some drivers is choosing which model is right for them and their families. Today we've got a comparison of three popular Mazda SUVs to help you figure out which you prefer: the Mazda CX-5, Mazda CX-9, or Mazda CX-30.
Which Mazda SUV is Right for Me?
While you know that with any of these Mazda models you'll be getting a quality SUV, there are some differences that can help you make your decision.
Engine and Power
The Mazda CX-5 and Mazda CX-30 both use a 2.5-liter inline-4 gas engine, while the Mazda CX-9 uses a turbocharged version of the same engine.
You'll enjoy 186 horsepower on the Mazda CX-5 and 187 on the Mazda CX-30, but enjoy an extra boost up to 227 horsepower with the Mazda CX-9.
Interior and Technology
The 2021 Mazda CX-5 seats five and offers slightly more space than the Mazda CX-30. Both models include standard smartphone integration, which is not found in the Mazda CX-9, and the Mazda CX-5 boasts a remote trunk release while the Mazda CX-30 provides a remote engine start.
The 2021 Mazda CX-9 is a seven-seat SUV and includes some standard features not found in the other two like climate control and heated front seats, along with a wi-fi hotspot.
Safety and Driver Assistance
All models include a standard backup camera, brake assist, and lane departure warning.
The Mazda CX-5 and Mazda CX-9 also include a cross-traffic alert and blind-spot monitor.
Adaptive cruise control is standard on each of these Mazda models.
Mazda SUVs near Omaha
Still have questions? Our staff is happy to help you pick your perfect SUV. If you know your choice, call or visit to find a Mazda CX-9, Mazda CX-30, or Mazda CX-5 for sale. Omaha drivers can get their perfect SUV at Woodhouse Mazda.