Car Engine Service at Woodhouse Mazda
At Woodhouse Mazda, we want to be the local dealership you depend on when you want to find a quality car or get trusted maintenance from service experts. Area drivers know us for our large selection of new Mazda cars near Council Bluffs, NE, but that's not all that we offer at our dealership. You can also count on us for all the maintenance and repairs your car requires.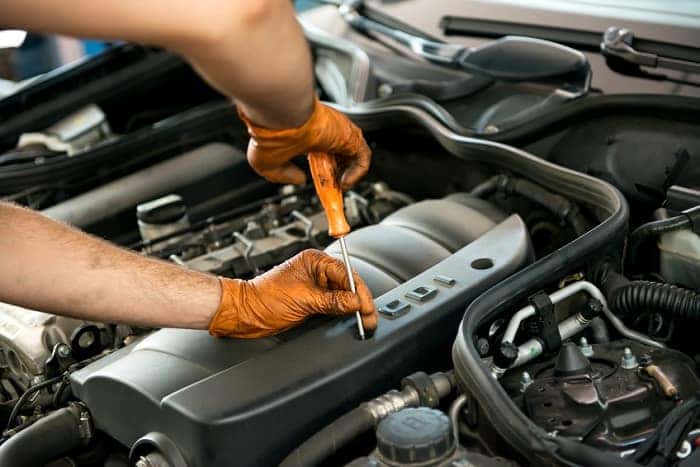 Engine Wear
Your beloved 2020 Mazda3 is an intricate machine that works hard. Over time, the engine's delicate components will experience damage and wear, but it's not always easy to detect yourself. You can count on our Mazda service center for information and explanations of what's going on with your engine.
So what kind of wear and tear does your engine experience? Types include abrasive wear, adhesive wear, fatigue wear, and corrosive wear. Abrasive wear occurs when a hard material rubs a softer material like when outside particles make their way into your engine. Adhesive wear refers to when two surfaces rub together, causing them to weld and then rupture when they pull apart. Fatigue wear happens when a lubricated surface is under constant stress and begins to fracture. Finally, corrosive wear refers to when chemicals wear down parts of your engine, particularly cylinder walls.
Why Service at Woodhouse Mazda
Fortunately, high-quality air and oil filters will go a long way to reduce engine wear and prolong the life of your vehicle. We carry an extensive array of genuine Mazda parts at our dealership near Lincoln so you can rest assured that your car remains in peak condition.
In addition to its expert staff, our service center is filled with the latest and most high-tech equipment to perform service on your car. For your convenience, we are open from 7:00 AM to 6:00 PM Monday through Friday and 8:00 AM to 1:00 PM on Saturday. It's easy to schedule an appointment online or give us a call. We'll be happy to answer any questions and tell you about our Mazda service specials.
Looking for your nearest Mazda dealer? We'd love to see you at 6603 L St so we can talk in person and provide you with top-notch service. We look forward to helping you soon!